Fall into Fun, Family Activities in Kalamazoo
As each day passes in late August, the little hints of fall start to appear. Evenings now include a brisk breeze. Lake swimming is now too cold for comfort. And the last of summer's perennials have bloomed, signaling the leaves changing is just around the corner.
While fall and the start of school are unlike any other in 2020 thanks to COVID-19, autumn in Kalamazoo is still very special. Whether your children are learning at home or in a classroom, the leaves will still transform into amazing auburn, yellow and orange tones. The local orchards will still have Honeycrisp apples ready to pick and fresh donuts ready to devour.
Fall isn't canceled, and neither is fall fun. We've found some free and affordable activities in Kalamazoo for families to enjoy this season both indoors and outside.
We have a new associate that has joined Portage Pediatric Dentistry, Dr. Jackie Hwang! At PPD we like to incorporate fun and kindness every day. We aim to make all of our patients feel comfortable and have fun at their dental appointments. We have created an environment where all are welcome and work hard to meet every patient's needs!
Important Message: Area businesses are working to implement procedures based on the new safety guidelines. For each of the attractions and events we mention, we include a link to the business website. Please use this link to confirm the details, hours of operation and any requirements guests must follow before visiting. Thank You!
*The status of these events may change at any time due to COVID-19. Confirm your destination's status before heading out.
Exercise while social distancing at Bronson Park. Every Wednesday evening, head downtown from 5:30 PM – 6:30 PM for a free workout session outside.
Local crafters can visit the Kalamazoo County Expo Center for multiple craft fairs scheduled from September through December this year.
Foodies rejoice: Food truck rallies are still on for the fall in Kalamazoo. Head to Wayside West parking lot on Stadium Drive on September 4 and October 2 and grab some grub.
Listen to some Beats on Bates Alley every Wednesday evening in September. This live music event is free; grab some food or beverages from downtown while taking in some tunes from 5:30 PM – 8:30 PM.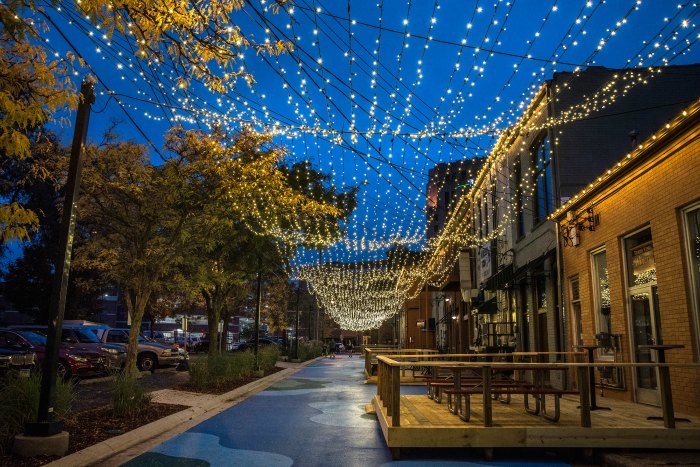 Head west to St Joe for a craft fair. The Lake Bluff Artisan Faire is free, and takes place rain or shine on Saturday, September 5 from 10:00 AM – 5:00 PM.